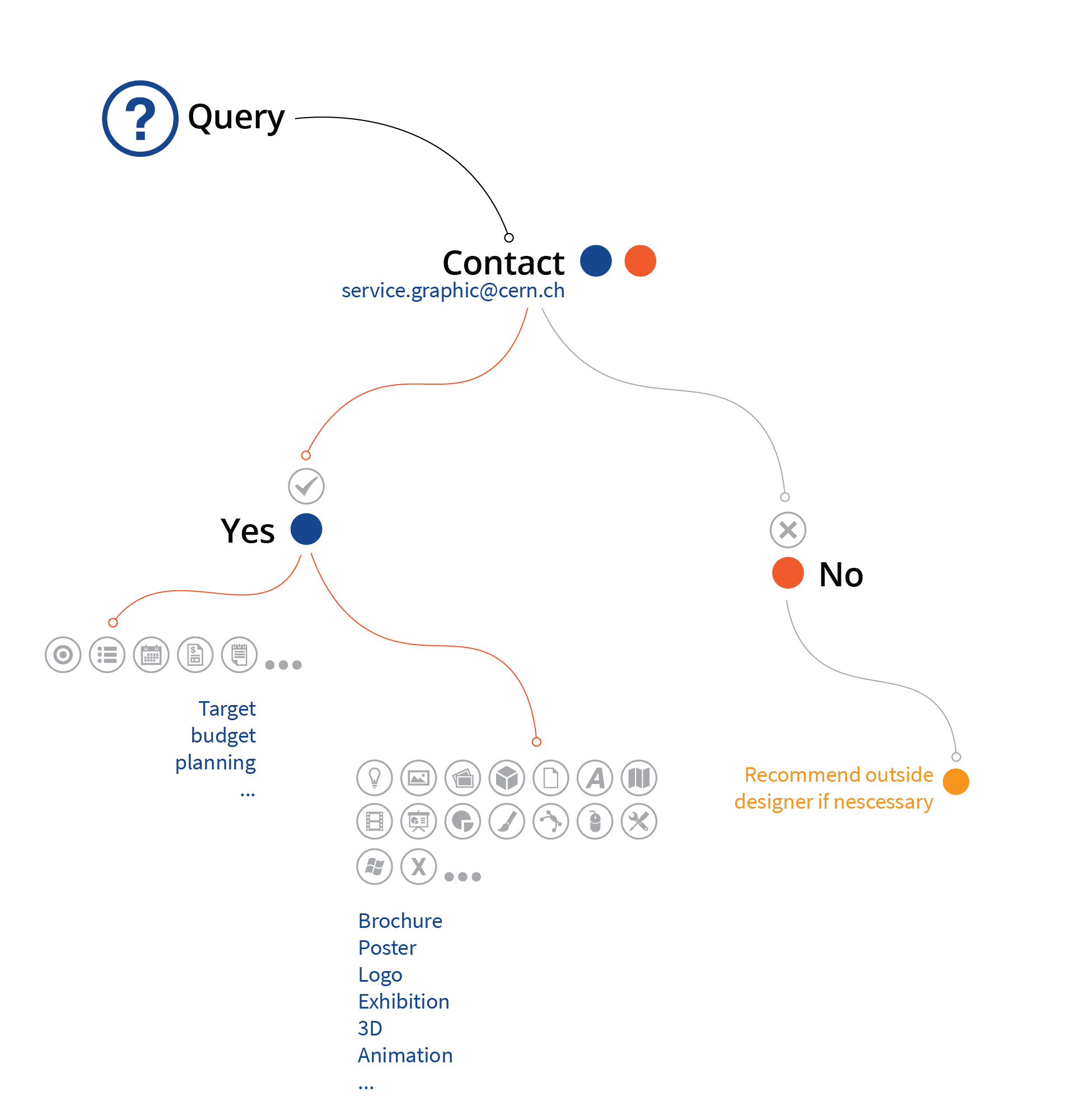 For all new requests, contact the Design and Visual Identity Service (service.graphique@cern.ch), which will analyse the feasibility of the project and :
prepare a project master plan taking into account the target audiences, the messages, the schedule and the budget;
select the communication media, i.e. brochure, poster, logo, exhibition, 3D animation, banner, etc.;
obtain estimates from external suppliers in accordance with CERN's purchasing rules and manufacturing follow-up procedures;
recommend outside designers, where necessary.
Other resources