CERN's official logo is legally protected under Article 6ter of the Paris Convention and thus should be limited to CERN's exclusive use.
CERN's Label
CERN regularly receives requests from third parties wishing to communicate their collaboration with, or contribution to, CERN. In recognition of these legitimate interests, derivative logos have been created, herein called Labels, for use by these third parties.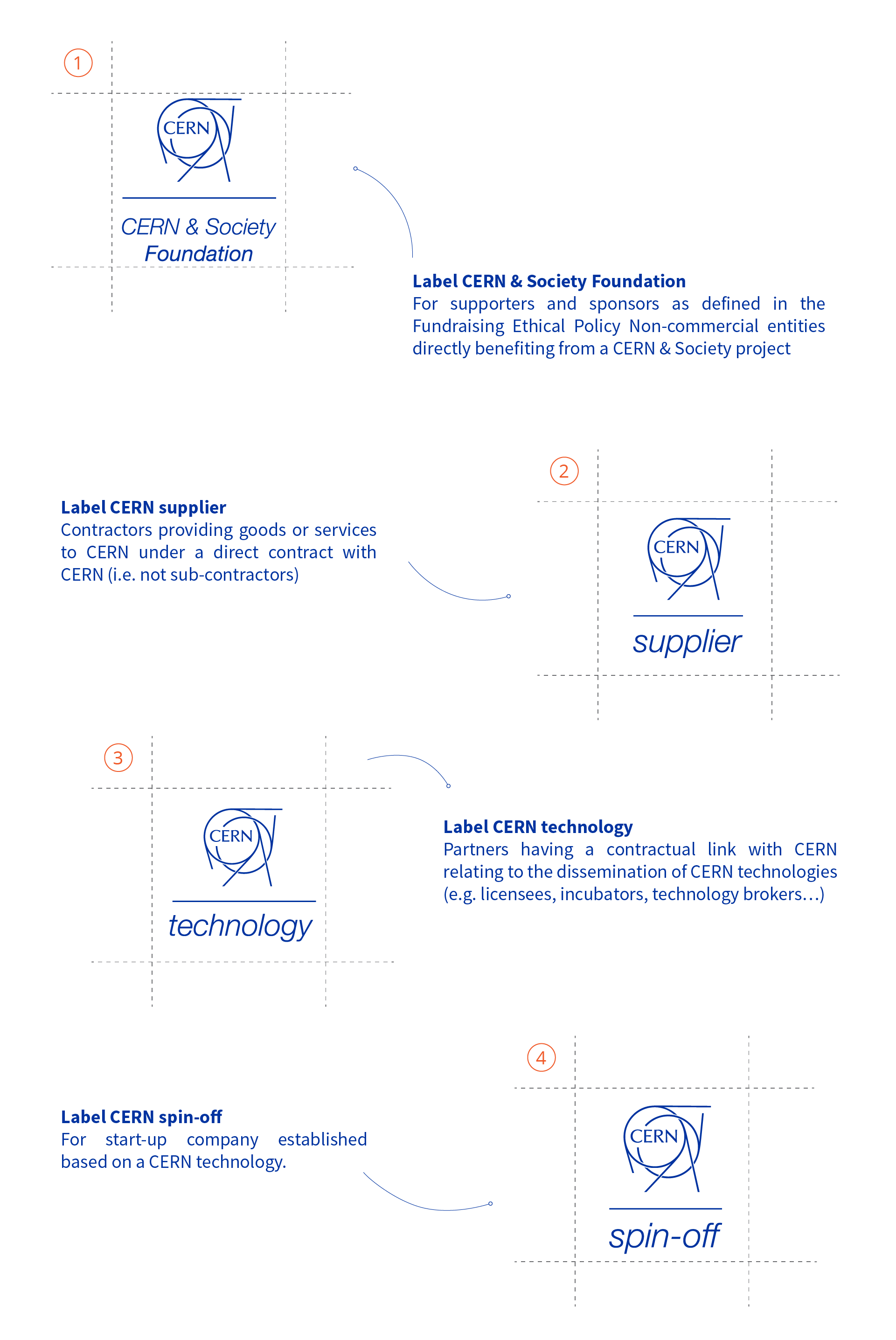 CERN derivative logos
For some CERN activities a strong link with the logo is essential. This is why the identities of certain activities, Ideasquare, Alumni incorporate the CERN logo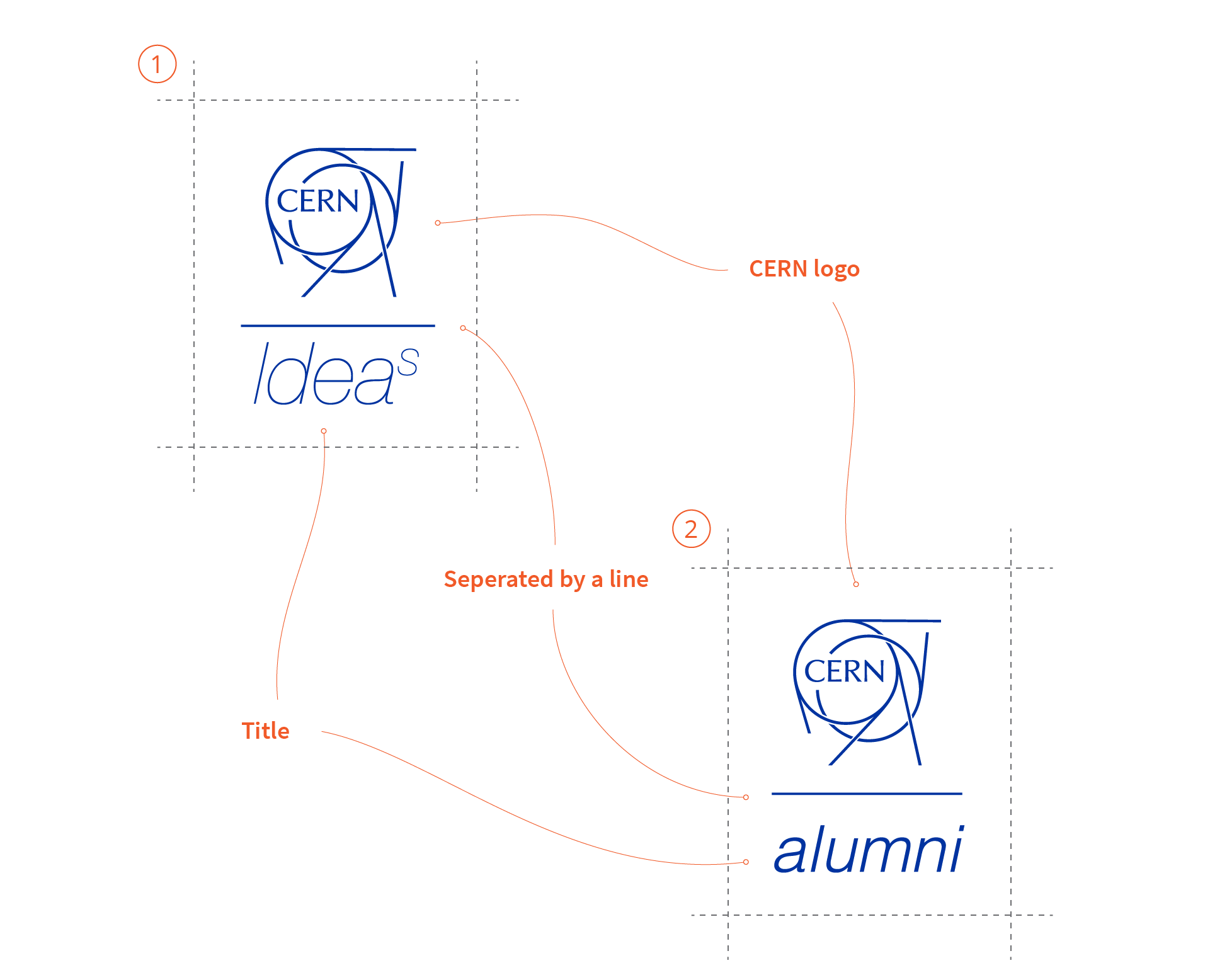 CERN hierarchical logos
CERN has 5 sectors, 8 departments, 113 groups and certainly more than 200 sections. Creating a custom image would be a waste of time and resources. We are all part of CERN. Its logo is our common emblem. The more we use it, the stronger it becomes. Any individual logo creation for an organic unit is prohibited. It is necessary to use the logo system of CERN, vertical net, hierarchical identity.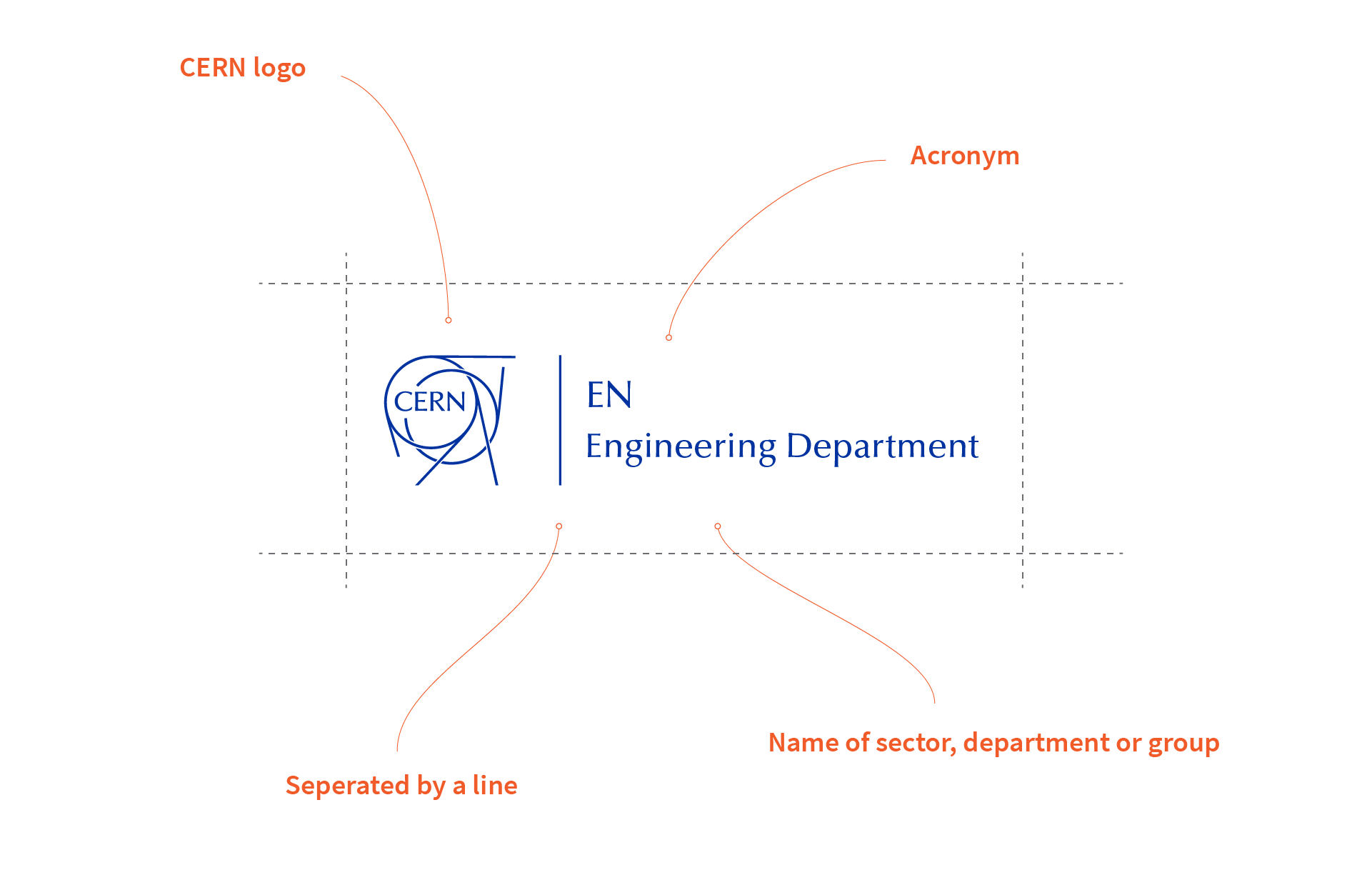 Clear Space